Hello my name is Kara & I'm a horrible blogger, but I'm still here & funny enough I think about blogging all the time.
So since the last post was back in January (bad, bad blogger) I figured I should catch you all up on the happenings:
January
Star Wars Half Marathon - This was my 9th half marathon, I had a blast as always running & playing with my runDisney friends.
Move - Stella & I started our cross country move back to Michigan. My dad joined us & Stella had her first stay in a hotel.
Stella's Instagram - Yup, I did it, or rather Stella did.
Feel free to follow her
:)
February
SNOW! - Stella experienced her first major snow fall & got some cute Minnie Mouse boots to protect her paws.

March
Birthday - I celebrated my 29th birthday with my family. It was a perfect day, food, family & art. It was the first time in over 6 years I was able to celebrate on my actual birthday with my family.
Due Date - There were three dates I just wanted to get through the first year after the divorce. The due date of my miscarriage was one of them. And know what, I survived and I didn't cry at all. It was a good day actually.
April
Grand Rapids & Lilly for Target - I attended college in Grand Rapids, that city will always have a part of my heart. I love the small big city vibe, there is lots happening there & it's always fun to go & visit. Confession I hope to move back there one day, like I said the city has part of my heart. So when I finally had an open weekend as did one of my dearest friends, Danielle & we had a long run scheduled on the same weekend I went to visit her. We ran 10 miles, did a little
Lilly for Target shopping
, and celebrated Danielle's daughter's 1st birthday! It was an amazing girls weekend.
NYC - My cousin & I had been planning for me to visit her in New York for a while. Well in April it finally happened! It was a magical trip (which is what I requested), filled with macarons, avocado toast, sake, sight seeing, Google &
a hauntingly fun performance of MacBeth
. I can't wait to go back!
May
Tinker Bell Half Marathon - My 10th!! half marathon & fourth year doing Tink. I love this race, it has always fallen at a special time when I need the most magic in my life. runDisney does races unlike any other.
Bayshore Half Marathon - My 11th half marathon & the race the qualified me to become a member of the
Half Fanatics
. I got to run the race with one of my best friends & it was my first half marathon in Michigan. It was scenic, perfect weather & there was ice cream at the finish! What a win!
Anniversary - Another date I just wanted to survive, and I did. Again another day with no tears, it would of marked 5 years of marriage. Instead that day I worked, ran & had a great meal out with my parents.
NKOTB Concert - New Kids On The Block, Nelly & TLC. Oh & meeting the boys, sitting on the stage & singing part of "Hot In Herre" with Nelly. It was QUITE the night & Tamara clearly knows how to do a concert!
June
Ellen's Wedding - My NYC cousin got married in Michigan! It was the first time since my sister's wedding in November of last year that the entire family was reunited. It was a
wonderful celebration
& I even busted out my selfie stick!
July
Marathon Training - It has OFFICIALLY started. Some days I feel totally ready for it & other days I feel like I'm in over my head. Also the thought of running 20 miles FREAKS me out. But so far so good!
August
My Own Place - At the beginning of the month I moved in to my apartment! I'm living with one of my best friends & sorority sisters, Tamara. Since we both work from home we got an extra den space to convert into our office. I love finally having my stuff out of storage, decorating my way & just living my way. Lots of fun #SingleGirlAdventures!
Stella's Third Birthday - My doodle turned three! I can't believe she is three. We celebrated with puppy ice cream & cupcake shaped cookies, oh & a birthday hat!
Future
Paris - Yes, PARIS! I'm saving my pennies to run the
Castle to Chateau challenge
in Disneyland Paris. I've been to Europe a couple times but never France, so I'm hoping to make it a nice long trip! And yes I already know which character I'll be dressing as for this half marathon ;)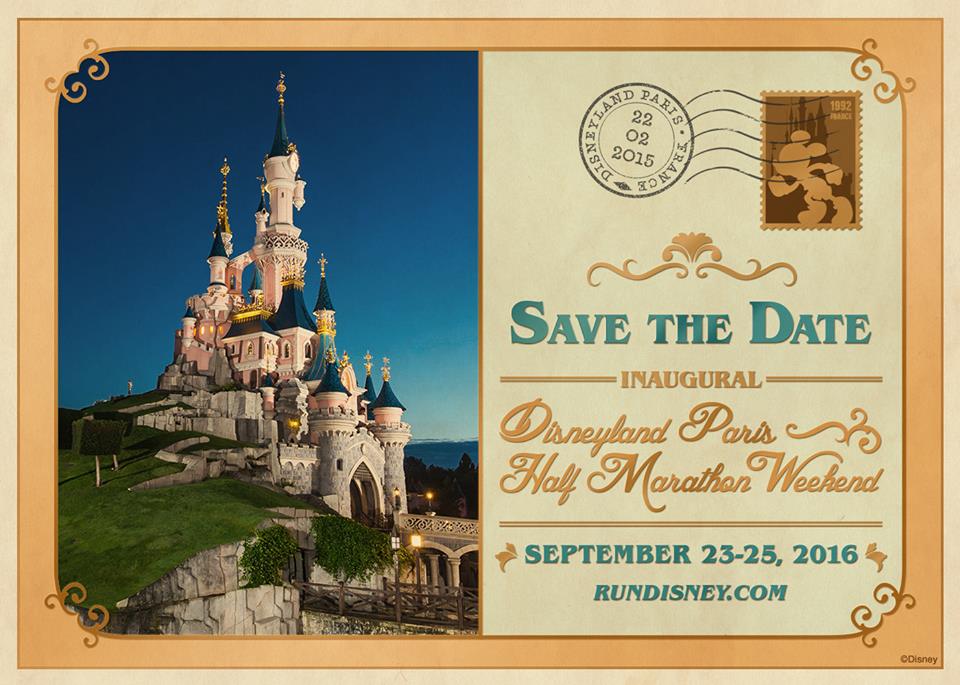 So that in a nutshell is what has been happening in my life. It's been a busy one, things are starting to settle down a bit meaning you should see an increase in posts (YAY!).
How have you all been? Anything fun & exciting happening for you?